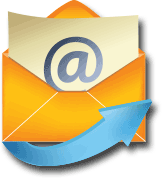 Email Subscription
You can use this webpage to subscribe to the CPES email notification system or to modify your existing subscription. Just select your areas of interest from the list below, enter your email address, and click or tap Submit. We'll send an email to you whenever a new event associated with any of your selected areas becomes available or when the next session of an established event is scheduled.
Our email policy: We will not share your email address with any outside party, and we will send to you only email that concerns the area(s) of interest you have indicated.
If you have any questions or need assistance, please contact us.
Continuing and Professional Education Services (CPES)
Colorado School of Mines
924 16th Street, Suite 221 Green Center
Golden, Colorado 80401 USA

Phone: 303.384.2690
Email: Learn@mines.edu